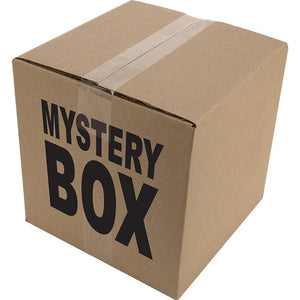 10lb Factory Seconds Mystery Box
10lb Mystery box of Factory Second holds. 
Mixed shapes, colours and sizes
What are Factory Seconds?
Typically, our holds are made to order! During production, some holds may have slight colour or texture imperfections but are still 100% fully functional and structurally sound. Often times, these defects are hardly noticeable! These holds become our factory seconds and are simply sold by weight.
Please note that each of these sets are one of a kind. Once a package is sold we cannot guarantee that we will have a similar hold package.  
How many holds are in each set?
Holds come in different shapes and sizes a therefore varying weights (e.g. 5 foot chips may weigh the same as 1 jug).
Hold Emporium in no way responsible for any incidental or consequential damages due to the proper or improper use of the products we manufacture and or distribute. The user is solely responsible to obtain proper training and instruction before using our products.