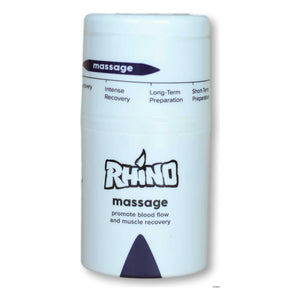 Rhino - Massage (1.7 oz)
Rhino Massage is our most nutrient packed product! 
Blended with earth grown ingredients, this high slip warming lotion aids in muscle and joint recovery. Our blend of plant extracts is designed to increase blood flow and reduce swelling.
Arnica - Turmeric - Ginger - Life Everlasting Flower - Black Pepper - Capsicum and much much more.
Made with whole flowers and essential oils. Plant parts may be present in product.
Directions: Massage lotion into sore muscles and joints.
Caution: Do not get in/n eyes, nose or sensitive areas, this product contains plant based warming ingredients. Wash hands after use. Overuse may cause skin irritation or burning.